Ballet
New Year Ballet
2020/2021 SEASON
OPERA PALACE
9 Jan. - 11 Jan., 2021 ( 3 Performances )
Running time is to be announced
PROGRAMME
"Paquita"
"Duo Concertant" (New Production)
The Performance of Duo Concertant, a Balanchine® Ballet, is presented by arrangement with The George Balanchine Trust and has been produced in accordance with the Balanchine Style® and Balanchine Technique® Service standards established and provided by the Trust.
"'Still Life' at the Penguin Café"
DETAILS
The curtain will open in the New Year with the dazzling New Year Ballet. This triple bill will feature the NBJ's company premier of George BALANCHINE's Duo Concertant, as well as revivals of the popular 'Still Life' at the Penguin Café by David BINTLEY and the classic ballet Paquita.
"Paquita"
The ballet is a partial version of the original, revised by Marius PEPITA. This work showcases electrifying soloist performances, culminating in the grand pas in the final scene which is the joyous wedding of the leading character, Paquita. Portraying the love story of a gypsy girl in Spain, the original full length ballet was first performed at the Opéra National de Paris in 1846 in the age of romantic ballet.
"Duo Concertant"
Choreographed by George BALANCHINE to STRAVINSKY's violin and piano piece of the same name, this stylish production was first performed by the New York City Ballet at the Stravinsky Festival in 1972.
"'Still Life' at the Penguin Café"
Set to the disarming avant-pop music of the Penguin Café Orchestra, a world music ensemble that was a sensation in the 1980s, and performed by dancers in realistic animal masks, this work has an underlying message about modern environmental issues and a scathing criticism of civilisation.
CREATIVE TEAM & CAST
CREATIVE TEAM
Conductor: Paul MURPHY
Orchestra: Tokyo Philharmonic Orchestra
"Paquita"
Music by: Léon MINKUS
Choreography by: Marius PETIPA
Set Designer: KAWAGUCHI Naoji
Costume Designer: OOI Masako
Lighting Designer: TATSUTA Yuji
"Duo Concertant"
Music by: Igor STRAVINSKY
Choreography by: George BALANCHINE
©The George Balanchine Trust
"'Still Life' at the Penguin Café"
Music by: Simon JEFFES
Choreography by: David BINTLEY
Set and Costume Designer: Hayden GRIFFIN
Lighting Designer: John B. READ
Conductor

Paul MURPHY

Marius PETIPA

"Paquita"
Choreography

George BALANCHINE

©The George Balanchine Trust
"Duo Concertant"
Choreography

David BINTLEY

'Still Life' at the Penguin Café
Choreography
TICKETS
S

¥11,000

A

¥8,800

B

¥6,600

C

¥4,400

D

¥3,300

Z

¥1,650*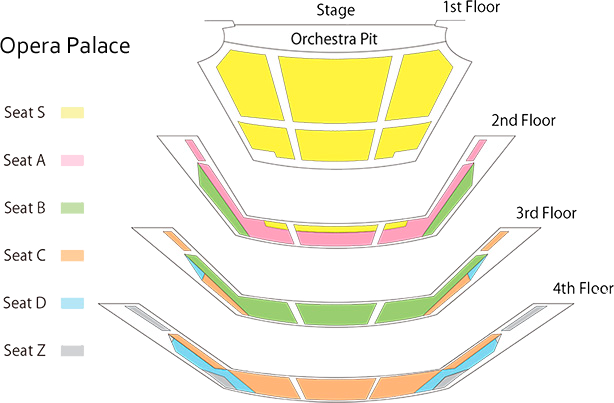 *Booking Z seats (Day tickets) 1,650 yen
You are able to purchase Z seat tickets online from 10:00 am to 11:00 am. Click "BUY TICKETS" next to "Z" under each performance information.
There is a handling charge of ¥330 (incl. tax).
Only when seats allocated as Z seat are still available at 11:00 am, you are able to purchase these tickets at the Box Office of the theatre.
Note that all Z seats are on a first come, first served basis and will come with restricted views.
Concession Prices
Under 15s discounts and Z seats (Day Tickets) are available online. Other types of discount tickets are not available online. Please inquire at the Box Office or by telephone.
Please Note
No admittance to children under 4. Each child older than this age requires a ticket for entry, even when accompanied by a parent or guardian.
Tickets may not be changed or refunded except in the case of a cancelled performance.
A special discount price is available for disabled guests. Please inquire at the Box Office for details.
Users of wheelchairs are requested to contact the Box Office.