Information Centre
The Information Centre collects and preserves a broad range of information and material relating to contemporary performing arts and makes it available to the general public.
OPENING HOURS & CLOSING DAYS
Opening Hours:
10:00am - 6:00pm
(Last entry: 17:30)
Enquiries:
+81-(0)3-5352-5716 (direct line)
+81-(0)3-5351-3011 (switchboard)
Closing Day
Screening / Event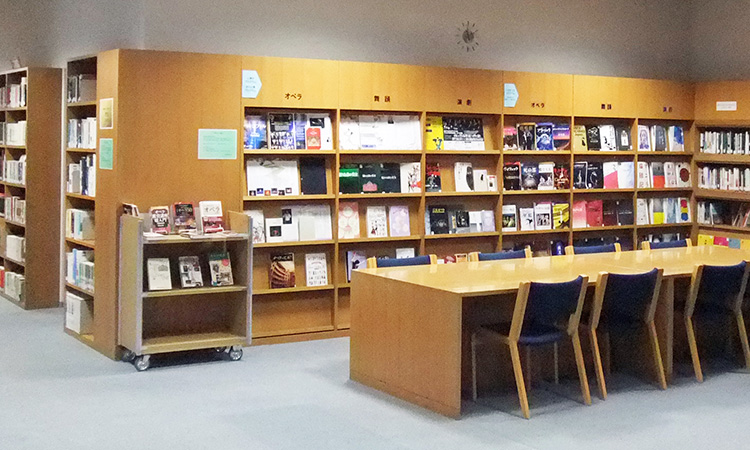 In the reading room of the fifth floor of the New National Theatre,Tokyo complex, guests can read books on the contemporary performing arts, browse materials on theatre technology, and examine musical scores, production programmes and play scripts. Its collection now comprises approximately 70,000 volumes. Meanwhile, in the video booths and the video theatre, guests can view video footage from nearly 500 of the NNTT performances and other contents.
The Information Centre also hosts talks, screenings and other events at the NNTT. On the third floor gallery is a collection of stage costumes. Furthermore, the Information Centre produces a wide offering of other content related to the theatre and our productions, making it available both in printed form and on the NNTT website.