Artistic Director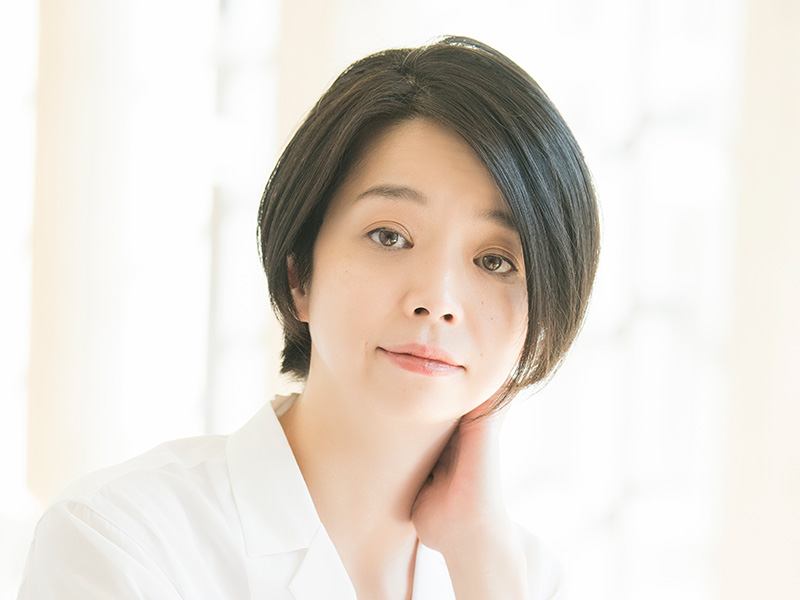 OGAWA Eriko
ARTISTIC DIRECTOR OF DRAMA
Message
As I join the New National Theatre, Tokyo as the Artistic Director of Drama, I am excited to share my passion for drama with a wide audience.
I am delighted for the opportunity to present a variety of works, from innovative new pieces to classics. We will continue to stage productions suitable for children and adults alike, and tour throughout Japan.
One of my pillars is to push the boundaries of experimentation and pioneer innovation. Through a creative process, involving all players, we will cultivate understanding and imagination that will translate with rich, groundbreaking performances.
I will actively collaborate with creators from Japan and abroad. Through cultural exchanges we can develop the theatre further and enhance drama's impact on society.
While drama is said to be reflection of the times, the basic form has not changed from 2,000 years ago. As one who has the privilege to devote my life to drama, I will strive to produce the best works, without neglecting what this theatre has achieved in the past, and share the enriching world of drama with as many people as possible.
Biography
OGAWA Eriko graduated from Actors Studio Drama School Directing Program in New York in 2004. In 2006 and 2007, she was accepted onto the Agency for Cultural Affairs' Program of Overseas Study for Upcoming Artists.
In 2010, she was awarded the third Odashima Yushi Drama Translation Award for her translation of Sam SHEPARD's "The Late Henry Moss". In 2012, she was the recipient of the 19th Yomiuri Drama Awards Best Director and the Haruko Sugimura Award for her direction of "Twelve Angry Men", "An Inspector Calls" and "Pride". Her direction of "The Pillowman", "The Homecoming" and "Opus" earned her the 48th Kinokuniya Drama Award for Individual Achievement, the 16th Koreya Senda Award and the 21st Yomiuri Drama Awards Best Director in 2014.
Her recent directorial works include "A Behanding in Spokane", "RED", "Nocturnes", "Ubu Roi", "The Dance of Death/Miss Julie", "Crimes of the Heart", "Rosencrantz and Guildenstern Are Dead" and "The Beauty Queen of Leenane".
At the New National Theatre, Tokyo she has directed "Opus", "Constellations", "The Head of Mary: Nagasaki as Theophany" and "1984". She has also worked on a translation of "The Winslow Boy". In September 2016, she took on the role of Artistic Consultant for Drama, and in 2018 she assumed office as the theatre's Artistic Director of Drama.
Awards
2010
Odashima Yushi Award for Drama Translation
2012
Yomiuri Theater Award Haruko Sugimura Prize for Best Director
2013
Kinokuniya Theater Award for Individual Achievement
2014
Mainichi Art Award Senda Koreya Prize
Yomiuri Theater Award Grand Prize for Best Director
2015
Yomiuri Theater Award Grand Prize for Best Director
2016
Kikuta Kazuo Drama Award for Best Director