Artistic Director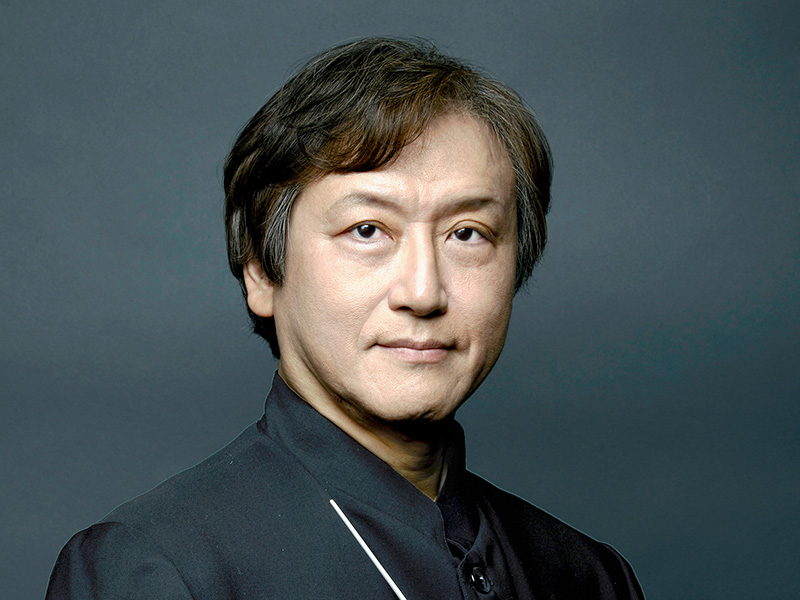 ONO Kazushi
ARTISTIC DIRECTOR OF OPERA
Message
It is my pleasure to introduce the New National Theatre, Tokyo under my direction from the 2018/2019 season. Our Theatre boasts a presence as one of Asia's leading opera venues, and we have maintained our international influence through showcasing numerous world premieres and new operas. As Artistic Director, I look forward to developing our pursuits with even greater energy.
To achieve this, I aim to utilise my global network to invite the world's best directors, conductors, stage designers, dancers, artists and singers to gather at our Theatre and inject our creations with vitality, transforming our Theatre into a space that will present us with much to consider as 21st century inhabitants. I would like to promote the use of cutting-edge Japanese visual technology to recreate traditional works, and work with other Asian countries to co-produce operas in a pan-Pacific alliance. I want to ensure that our world premieres are opportunities to send our message "from Tokyo to the world".
I believe that the potential of opera as a means of expression is going to become increasingly meaningful in terms of global-scale human connections. And I am positive that the NNTT will play a significant role as we enter this era.
Biography
ONO Kazushi graduated from Tokyo University of the Arts. He was formerly Music Director of the Zagreb Philharmonic Orchestra (1990-1996) and General Music Director of Badisches Staatstheater Karlsruhe (1996-2002) before he succeeded Antonio Pappano as Music Director of Theatre Royal de la Monnaie in Brussels where he enjoyed six highly successful seasons (2002-2008).
He then served as Principal Conductor of Opéra National de Lyon (2008-2017), during which time he was also Principal Guest Conductor of Filarmonica Arturo Toscanini (2012-2015). He was Music Director of the Orquestra Simfònica de Barcelona i Nacional de Catalunya (2015-2022). He is currently Music Director of the Tokyo Metropolitan Symphony Orchestra and the Brussels Philharmonic.
He made his opera debut in 2007 at La Scala in Milan ("Macbeth"). Since then, he has made a number of appearances at the Metropolitan Opera in New York ("Der fliegende Hollaender"), the Opéra National de Paris ("Kol Roger"), the Bayerische Staatsoper in Munich ("Der fliegende Hollaender" and "Haensel und Gretel"), the Deutsche Staatsoper in Berlin ("Elektra"), the Glyndebourne Festival Opera ("L'heure espagnole", "L'enfant et les sortileges" and "Haensel und Gretel"), and the Festival d'Aix-en-Provence ("Le Rossignol").
In September 2018, he assumed office as the theatre's Artistic Director of Opera at the New National Theatre Tokyo.
Awards
1987
Arturo Toscanini International Competition for Conductors
1989
Muramatsu Award
1993
Akio Watanabe Music Foundation Award
Art Encouragement Prize for New Artists by Minister of Education Award for Fine Arts
1997
Hideo Saito Memorial Fund Award
Idemitsu Music Award
2006
Prix de la critique and European Grand Prize for Opera (Théâtre Royal de la Monnaie)
2007
Minister of Education Award for Fine Arts
2008
Medal with Purple Ribbon from the Japanese government
2009
Prix de la critique, Prix de Claude Rostand for "Le Joueur", "Lulu", "Mort à Venise" (l'Opéra National de Lyon)
Exxon Mobil Music Award
2010
The Imperial Prize, the Japan Arts Academy Prize
Suntory Music Award
2011
Prix de la critique, Prix de Claude Rostand for "Le Rossignol et autres fables" (l'Opéra National de Lyon)
2012
Grammy Award for "Diva Divo" (Joyce DiDonato with Orchestre de l'Opera National de Lyon)
2014
Gramophone's Opera Award for "L'heure espagnole" and "L'enfant et les sortilèges" (Glyndebourne Festival)
2016
Asahi Prize for his contribution to Japanese society
2017
Prix de la critique, Prix de Claude Rostand, "L'ange de Feu" (l'Opéra National de Lyon) Officier of the Ordre des Arts et des Lettres by the French government
Special Medal by the City of Lyon