Patronage & Support
To produce the best theatre experiences, time and space are required for preeminent artists from Japan and beyond to convene and organically blend their artistic talents to create transcendent performances. To continue our tradition of producing outstanding performing arts, monetary support is of utmost importance.
The New National Theatre, Tokyo's basic financial means is provided by Government Subsidy. In order for the Theatre to fully thrive and maintain our high standard of performances - or undertake training for new generations - we must solicit the understanding and financial support of members from the public.
A tiered membership program was established to help encourage support and promote awareness of the entire range of our activities. The NNTT oversees a range of fundraising efforts and solicits sponsorship in a variety of forms, one example of which is our Special Corporate Sponsors Group programme.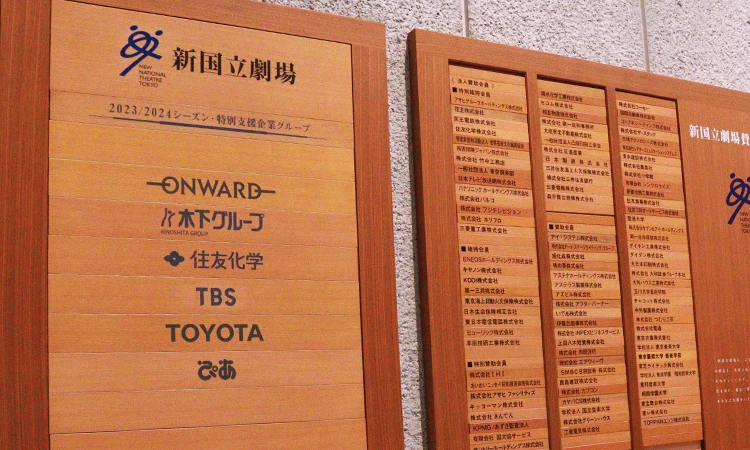 FUNDRAISING ACTIVITIES
Private donation
Become an individual- or
corporate-supporting member of the Theatre.
Smaller online donations
(Japanese site only)
CORPORATE SPONSORSHIP
Special Corporate Sponsors Group
Support the main productions of the New National Theatre, Tokyo throughout the season.
Programme Corporate Sponsors
Support a specific genre of performance -Opera, Ballet, Dance, or Drama - throughout the season.
Performance Corporate Sponsors
Support particular production, training programme, or specific project.