Message From the Director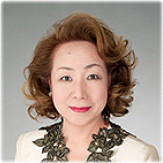 The Opera Studio was founded in April 1998 as Japan's first ever theatre-affiliated training institute for those aiming for a career in singing opera. World-class lecturers provide fully-rounded, ongoing tuition focusing on the three fundamentals of music, performance and language.
Opera has been described as a "comprehensive art form," and to study opera really is to study everything. The Opera Studio is founded on the concept of being a training ground to become a stage artist, rather than an extension of a music college or post-graduate school. The three-year curriculum presents new challenges year-by-year, building on knowledge and skills acquired in an accelerating learning curve.
It is a place where future performers can absorb and hone their mastery of music, performance, and all other important elements of their profession: approaching and delving further into them from every angle as soon-to-be stage artists. By freely breathing the air of artistry that, being part of a theatre, so fully imbues the Studio, may trainees develop sensibilities that take them far.
NAGAI Kazuko was born in Okaya City, Nagano Prefecture. She graduated as Master of Music from Kunitachi College of Music. She completed operatic training supported by the Agency for Cultural Affairs, then gained experience studying in Geneva under the auspices of the Japanese Ministry of Culture.
Awards include first place at the 19th Tokyo International Music Competition, the 1st Global Atsuko Azuma Award, the 15th Giraud Opera Award and the 2nd Muramatsu Award. Selected by Giuseppe SINOPOLI, she made her European debut playing Suzuki in Madame Butterfly. Active in Japan as a prominent mezzo-soprano, she is especially acclaimed for her role as Suzuki in Madame Butterfly, for which she received rapturous acclaim at a 2005 performance in Costa Rica. NAGAI is a valued part of the concert music scene for her vocal consistency and breadth of repertoire. Her performance of DAN Ikuma's Chansons Malaises on its opening night is particularly notable. NAGAI is a professor at Tokyo University of the Arts, visiting lecturer at Tokoha University Junior College, and a member of the Tokyo NikiKai Opera Foundation and the Japan Federation of Musicians.