Do not use the "Back" button on your web browser.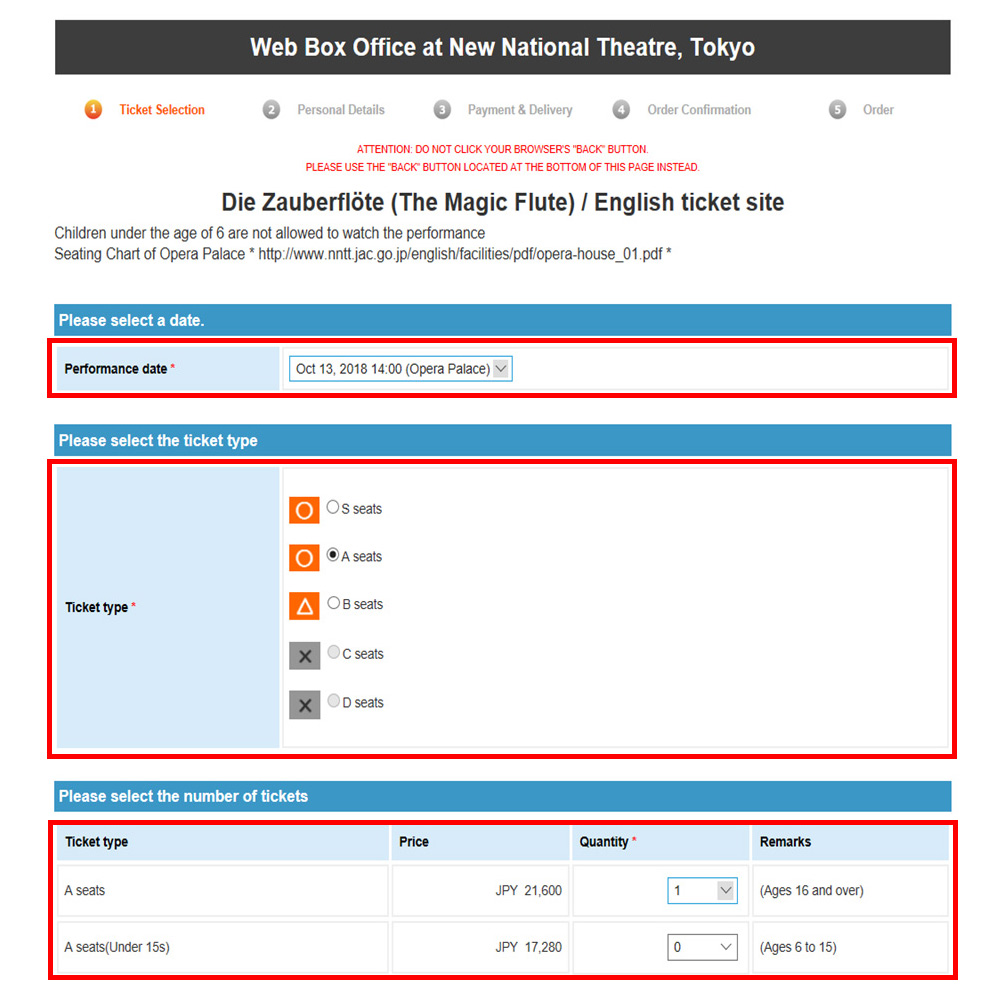 Ticket Selection
Select date, type of seats, and number of tickets

When ordering tickets for different performances and/or selecting performances on different days, please repeat the process for each performance.

Z Seats are limited to one ticket per person.

The following symbols indicate the current state of reservation.

Please note that the state of reservation changes constantly.
If you wish to reserve specific seat(s), please book in person at the Box Office or by phone.
There is a handling charge of 324 yen (incl. tax) per ticket.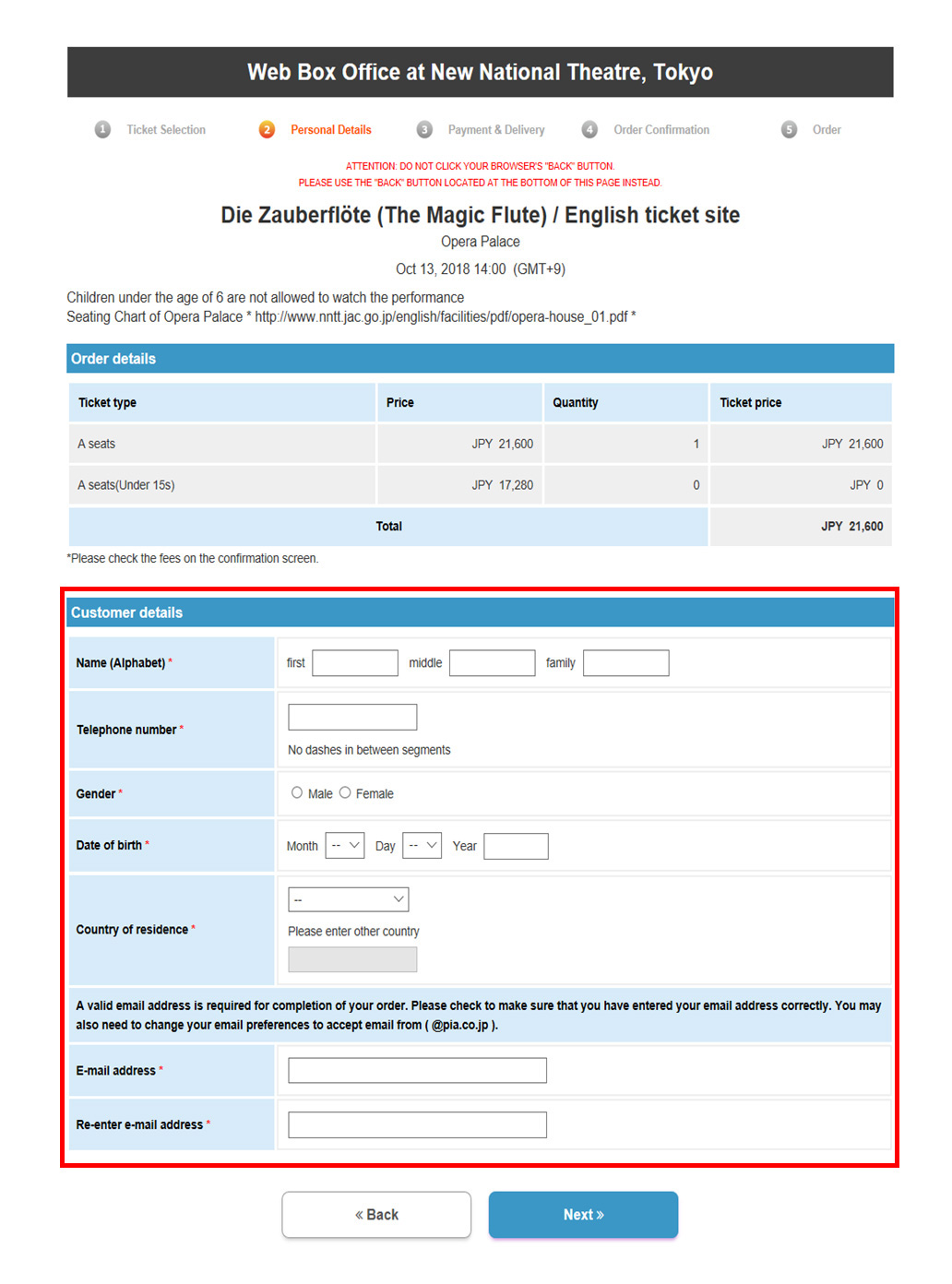 Personal Details
Enter your personal details.

If there are not enough seats to complete your booking, this will be notified once you enter your details.
If consecutive seats are not available, this will be notified once you enter your details.
Please complete the payment within 10 minutes of entering your details.
If you are not able to complete within 10 minutes, the booking will be cancelled.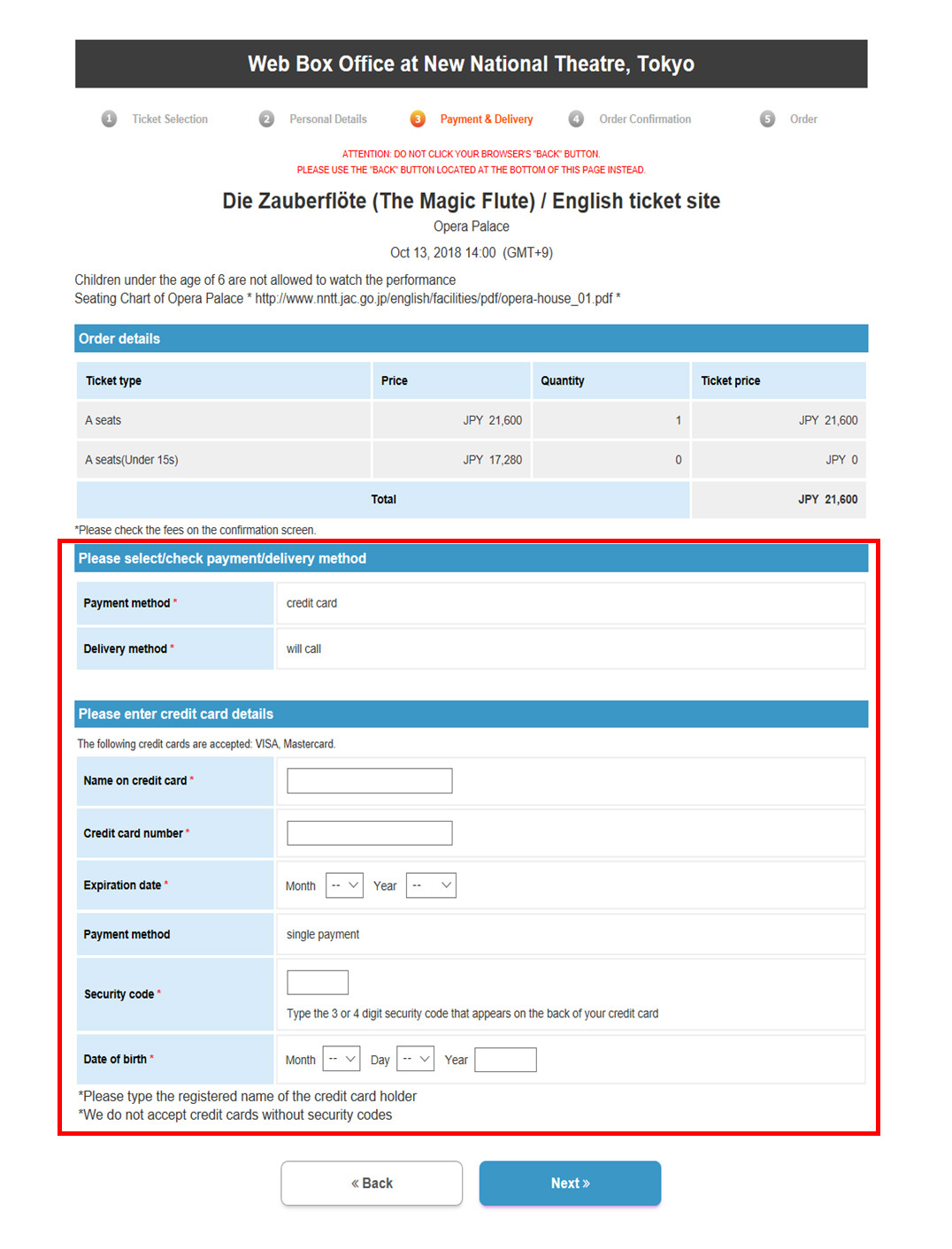 Payment
Enter your credit card details.

Only "Single payment (One-time payment)" is selectable.
The name "Pia" will appear as the payee on your credit card statement.
Tickets must be picked up at the Box Office. They cannot be posted.

*N.B. You are able to purchase Z Seats (Day Tickets) by American Express at the Box Office only when they are still available at 11:00 am.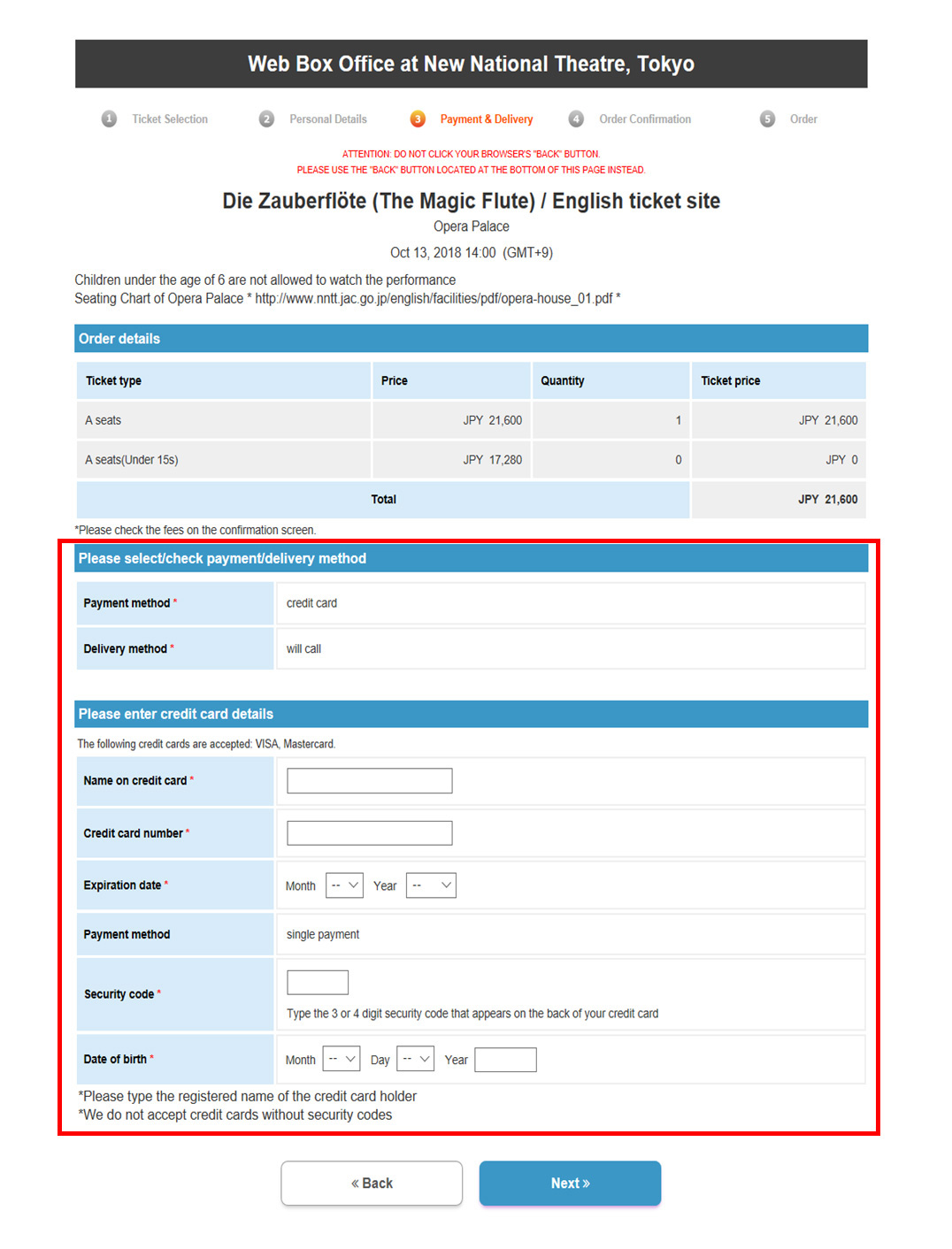 Confirmation
Check if your seat number(s), the total amount (including handling charge) and all other information is correct.

The seat number(s) that appear in the confirmation e-mail will be in Japanese. Please refer to the following explanation of symbols to find your seat(s).

Please check the total amount including the handling charge.
Once the ticket(s) reservation is confirmed, tickets may not be changed or refunded. Please check the content of your order carefully.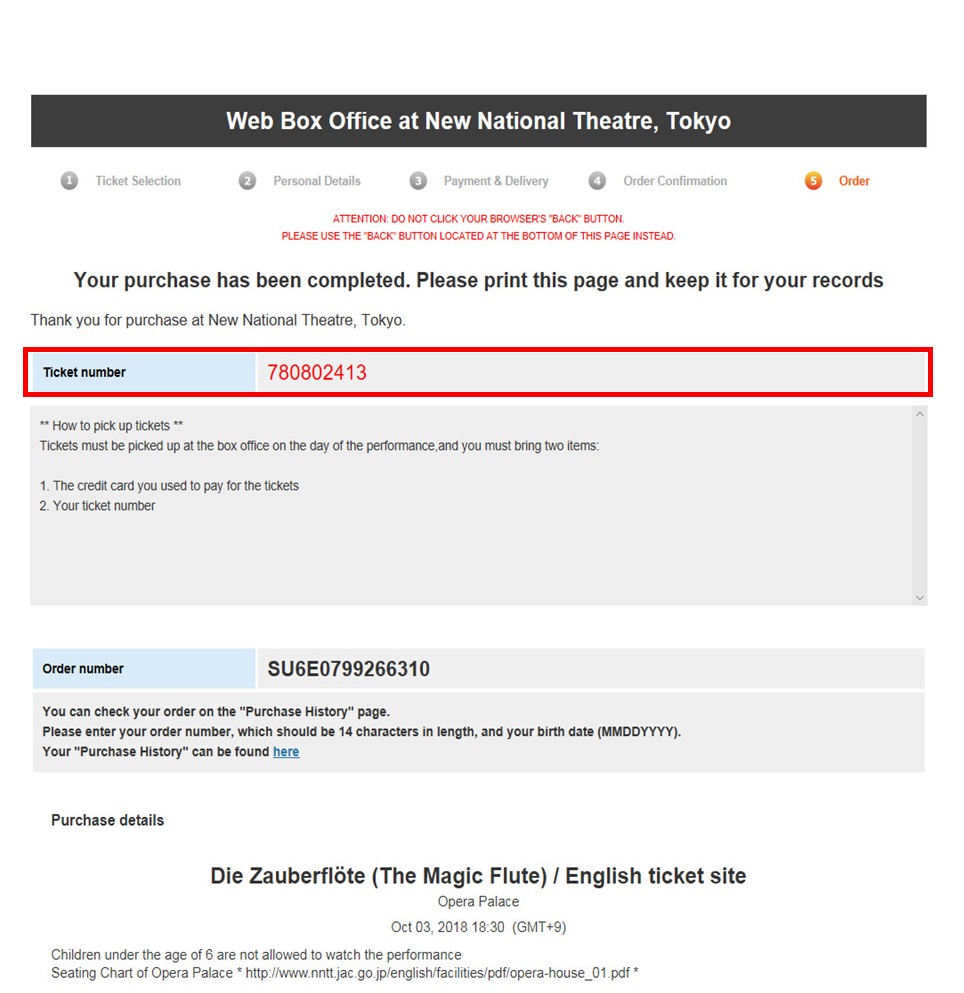 Ticket Collection
Keep the record of your ticket reference number.

Your credit card and the ticket reference number will be required when you pick up your ticket(s) at the Box Office. Print out this screen or the confirmation e-mail and present it at the Box Office.
If you wish to view information about the payment and/or other details of your purchase, please access your ordering history using your "Order number".
If you require further information, please contact us : click here