The Playhouse can be configured in two ways: a proscenium style divided into four picture-frame sections, or an open-apron stage protruding partway into the auditorium. The versatile theatre can be adapted to the diverse styles of contemporary performing arts and showcases various kinds of performances, principally drama and dance. Even the seating can be rearranged to give the audience the impression of a different theatre catered for each production.
Seating capacity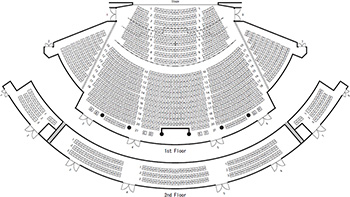 Proscenium Style
Maximum of 1038 seats
1st Floor : 851 seats (Including 8 seats for wheelchairs)
2nd Floor : 187 seats
Open Style
Maximum of 1010 seats
1st Floor : 761 seats (Including 8 seats for wheelchairs)
2nd Floor : 249 seats
Buffet
1st floor of the theatre
Toilet
On either side of the 1st and 2nd floor of the theatre
Earthquake Response & Evacuation in case of Fire
This theatre is designed to withstand a major earthquake, and is structurally fire resistant.
In the event of an earthquake or the issuing of a J-Alert, please remain seated if in the auditorium, and please crouch on the floor if in the lobby. For good measure, please stay well away from any windows.
Please evacuate upon a fire, following staff instructions.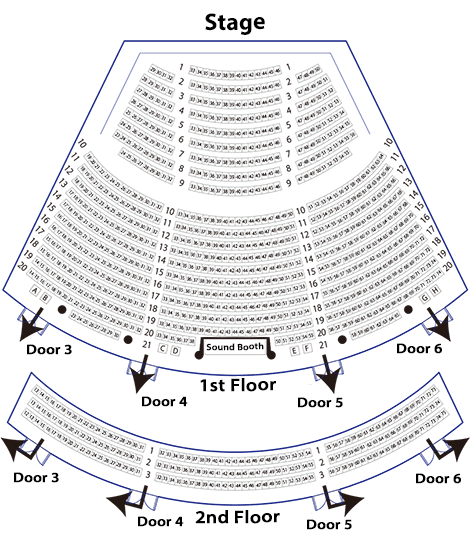 Evacuation from the Playhouse
Go out to the terrace outside the Playhouse.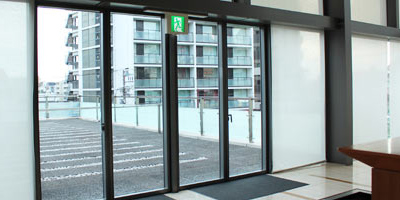 If it is raining, go toward the main entrance lobby
on the 1st floor.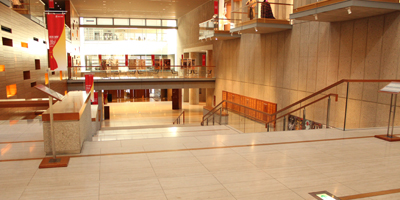 If the performance is discontinued
1. The lights will come on in the auditorium if a performance
is discontinued.
In the case of an earthquake, please remain seated until the shaking has subsided.
In the case of strong quaking, please be aware of the falling objects.
2. Staff will provide instructions once the situation has been ascertained.
3. Please remain seated until staff issue instructions.
In the case of evacuation
following a fire
1. Staff will announce the commencement of evacuation.
2. Please exit the building, following staff guidance.
Points to note when evacuating
1. Please calmly leave through the exit indicated.
2. Please keep your ticket with you and make sure you will not lose it.