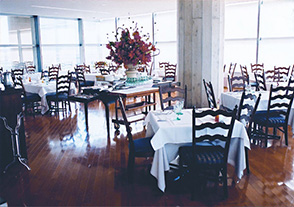 Pre / Post theatre dining
The Italian restaurant "Maestro" on the 3rd floor offers a pre- and post-theatre menus. Reservations can be made either by phone or in person at the theatre.
Tel: +81-(0)3-3299-0036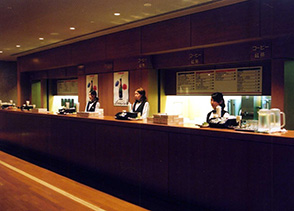 Buffet
At the foyer of each theatre, there is a buffet offering sandwiches, ice creams and drinks. During intervals of opera and ballet performances, champagne and wine bar awaits you also with original cocktails mixed to match the production.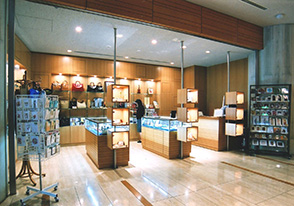 Shop
There is a shop by the 1st floor entrance as well as a shop at the foyer of each theatre where you can buy original theatre goods, music magazines, stage photos, books related to the performance, and more.
Cushions and Blankets rental
Cushions designed for children up to 120 cm (4 feet) in height are available for free rental at the information counter.
Opera glass rental
Opera glasses are available for rental at the theatre.
Rental fee: 500 yen / 1000 yen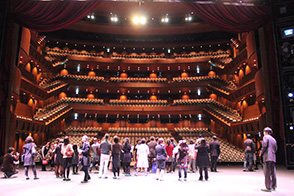 Backstage tour
Backstage tours are available to members of the audience after the performance.
The tours take place after selected public showings of operas and ballets at the Opera House (Opera Palace). The tours last about one hour.
As a rule, no prior announcement is made of backstage tours. Application forms will be handed out on the day of the tour, so please enquire with theatre staff when you come see the performance.
In Case of Emergency
A nurse is on standby during performances. Please summon a nearby staff member if you feel unwell.
The building is constructed with a high-level resistance to earthquake and fire.
If an earthquake should occur during a performance, please stay in your seats until the shaking subsides.
Our staff will direct you to the nearest safe area in case of emergency.