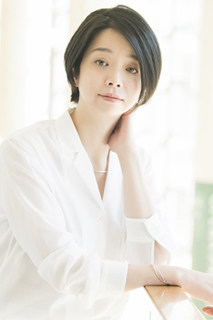 I will be the Artistic Director of Drama at the New National Theatre, Tokyo from the 2018/2019 season. I take up this important appointment with gravity and gratitude. My sincerest thanks go out to you all.
There are three major objectives for our next four years.
The first is to deliver drama that appeals to a broad range of audiences.
As a national theatre, we want as many people as possible to encounter the stage. This has been one of the responsibilities of the New National Theatre, Tokyo, handed down since the theatre was established. During my tenure, we hope to offer a wide range of performances, from unique new works to classics, as well as pieces that can be enjoyed by children and adults alike, and performance tours to various different parts of the country.
The second is to experiment and develop drama systems.
This will include full auditions starting in the new season as well as development. The audition programme will involve auditioning for the whole cast. It is my view that one of the most important things in setting a stage is for the creator to look at the work itself in its purest form and meet with the performers required. We plan to have a full audition for one performance each season. It is our privilege to have SUZUKI Yumi as director for this first season. For developing works throughout the space of a year, we have what is known as the "KOTSU-KOTSU Project". The creation process will extend well beyond the usual practice period of one or two months, and the works will be performed once we have developed the degree of physical strength and the resilience to take on both praise and criticism. We aim to facilitate understanding of the work among those involved and stimulate their imagination, and thereby convey the richness of theatre to as many people as possible. For the first of these, we have three freelance directors who are not connected to a theatrical companies: OSAWA Yu, NISHI Satoshi and NISHIZAWA Eiji. It is our hope that this experimentation and development will build up little by little as these layers start to overlap.
The third is connecting horizontally.
We want to actively network and collaborate with drama creators from Japan and overseas. Specifically, we would like to offer public workshops, lectures and other events at the New National Theatre, Tokyo in collaboration with experienced and knowledgeable drama groups, and engage in joint theatrical activities. We also plan to network with national theatres in other countries and invite Japanese and overseas groups to perform here. We seek to network with the fellow citizens of the world of theatre, irrespective of nationality or outlook, so that we can learn from each other, develop a new style of drama and better serve the communities.
The 2018/2019 season will be my first year in the role of Artistic Director of Drama. We will see New National Theatre, Tokyo debut appearances by two directors: INABA Kae and JITSUNASHI Satoru. We have also asked KAMIMURA Satoshi to direct a modern adaptation of a Greek tragedy. I will be directing a new play by NOGI Moegi as well a play by David Hare. Guest works will include an appearance by the drama group 'Shonen Oujakan' under the leadership of AMANO Tengai, who has long been engaged in their creative work in Nagoya.
It is said that drama is a mirror that reflects the times, and we are well aware that the form itself, that of actors and creative staff telling a story to an audience at a certain time and place, has remained unchanged throughout history. As one who is engaged in drama, I do not seek to forsake the old, but to strive to develop it into new creation.
It is my wish that many people will come to enjoy the rich world of theatre.
Profile of OGAWA Eriko (Artistic Director of Drama)
Born in Tokyo in 1978. Graduated from Actors Studio Drama School Directing Program in 2004. In 2006 and 2007, she was accepted onto the Agency for Cultural Affairs' Program of Overseas Study for Upcoming Artists 2005. In 2010, she was awarded the third Odashima Yushi Drama Translation Award for her translation of Sam SHEPARD's "The Late Henry Moss". In 2012, she was the recipient of the 19th Yomiuri Drama Awards Best Director and the Haruko Sugimura Award for her direction of "Twelve Angry Men", "An Inspector Calls" and "Pride". Her direction of "The Pillowman", "The Homecoming" and "Opus" earned her the 48th Kinokuniya Drama Award for Individual Achievement, the 16th Koreya Senda Award and the 21st Yomiuri Drama Awards Best Director in 2014. Her recent directorial works include "A Behanding in Spokane", "RED", "Nocturnes", "Ubu Roi", "The Dance of Death/Miss Julie", "Crimes of the Heart", "Rosencrantz and Guildenstern Are Dead" and "The Beauty Queen of Leenane". Besides directing "Opus", "Constellations" and "The Head of Mary: Nagasaki as Theophany", she has also worked on a translation of "The Winslow Boy". She has assumed the office of Artistic Director of Drama of the New National Theatre, Tokyo in September 2018.