20th Anniversary

2017/2018 Season

PLAYHOUSE


24 Feb. - 25 Feb., 2018

Running time is approx. 1 hours 10 mins with no interval

TAKATANI Shiro (Dumb Type) has pioneered new possibilities in comtemporary dance using sophisticated "media art", such as video, lighting, graphic art and stage design. "ST/LL" (still) is his latest performance piece using silence, stillness, and "stills" (i.e., photographs).
First performed in Le Havre, France in 2015 as a collaborative work between Biwako Hall Center and Le Volcan Scène Nationale in France, it was further polished by way of performances in Brussels, Shiga and Naples and now awaits its performance at the New National Theatre, Tokyo.
Staff
Director TAKATANI Shiro 1

Music SAKAMOTO Ryuichi,HARA Marihiko,MINAMI Takuya

Lighting Designer YOSHIMOTO Yukiko

Media Authoring FURUDATE Ken

Text Alfred BIRNBAUM

Stage Manager OSHIKA Nobuaki

Stage Technician OZAKI So

Video Technician HAMA Satoshi

Assistant Programmer SHIRAKI Ryo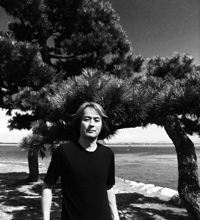 1
Cast
TSURUTA Mayu

YABUUCHI Misako

HIRAI Yuko

Olivier BALZARINI


Schedule
February 2018
| | | | | | | |
| --- | --- | --- | --- | --- | --- | --- |
| MON | TUE | WED | THU | FRI | SAT | SUN |
Booking Opens
Thursday, 23th November 2017, 10:00 am (GMT+9:00)
Tickets
The New National Theatre,
Tokyo Box Office:
+81-(0)3-5352-9999
10:00 - 18:00
Tickets are sold via the website of PIA Corporation.
Concession Prices (students, juniors, seniors, groups)

Under 15s discounts are available online. Other types of discount tickets are not available online. Please inquire at the Box Office or by telephone. (+81-(0)3-5352-9999 10:00 - 18:00)




Booking Z seats

(Day Tickets)

1,620 yen

Z seats are available at the Box Office from 10:00 a.m. on the day of the performance. One ticket per person. Telephone bookings are not accepted.
Please Note
No admittance to pre-school children. Each child older than this age requires a ticket for entry, even when accompanied by a parent or guardian.
Tickets may not be changed or refunded except in the case of a cancelled performance.
A special discount price is available for disabled guests. Please inquire at the Box Office for details.
Users of wheelchairs are requested to contact the Box Office before coming to the theatre.
Preferred seats may not be available on the first day of ticket.