20th Anniversary

2017/2018 Season

Music by Giuseppe VERDI
Opera in 4 Acts
Sung in Italian with Japanese surtitles
OPERA HOUSE


5 Apr. - 22 Apr., 2018

Special Performance
in Celebration of 20 years

Running time is approx. 3 hours 55 mins including intervals
The great festive work of "Aida" is being staged as a commemorative performance for the New National Theatre Tokyo's 20th Annicersary. Franco ZEFFIRELLI's resplendent production, created in 1998 to commemorate the opening of the theatre, involves a dynamic stage transformation. The scene of the Triumphal March is a grand aural and visual spectacle with over 300 singers, a chorus, ballet troupe and the supporting cast. This production is a must-see for everyone, whether you are an opera fan or not.
"Aida" is the major work of VERDI's later life and was first staged at the Cairo Opera House, built to commemorate the completion of the Suez Canal. A month later it achieved success at the Teatro alla Scala with a string of forty encores, and went on to achieve great popularity at opera houses worldwide. The story, set in ancient Egypt, is of the devoted love between the military commander, Radamès, and Aida, the queen of Egypt's enemy, Ethiopia. There is a glorious succession of famous songs such as Radamès' aria "Celeste Aida" ("Heavenly Aida"), and Aida's "Ritorna Vincitor" ("Return a conqueror") and "Marcia trionfale" ("Triumphal March"), and numerous portrayals in the second half of psychological conflicts such as the love between the protagonists, the feelings between father and daughter, pride, and envy. The music in the duet between Radamès and Aida, "La fatal pietra sovra me si chiuse" ("The fatal stone now closes over me"), in the final scene expresses with reverberating purity the sublimation of the couple's love.
The popular Paolo CARIGNANI wields the baton, the Korean-born RIM Sae-Kyung plays Aida, Najmiddin MAVLYANOV plays Radamès, and the world-class Ekaterina SEMENCHUK plays Amneris.
Sponsored by Asahi Group Holdings, Ltd.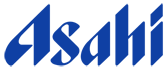 Staff
Conductor Paolo CARIGNANI 1

Production, Set and Costume Design Franco ZEFFIRELLI 2

Lighting Design OKUHATA Yasuo

Choreographer ISHII Kiyoko
| | | | |
| --- | --- | --- | --- |
| 1 | 2 | | |
Cast
Aida RIM Sae-Kyung 3

Radames Najmiddin MAVLYANOV 4

Amneris Ekaterina SEMENCHUK 5
     (4/17 MORIYAMA Kyoko)

Amonasro KAMIE Hayato 6

Ramfis TSUMAYA Hidekazu 7

Il Re KUBOTA Masumi 8

Un messaggero MURAKAMI Toshiaki 9

Sacerdotessa KOBAYASHI Yuka 10


Chorus New National Theatre Chorus

Orchestra Tokyo Philharmonic Orchestra
Schedule
April 2018
| | | | | | | |
| --- | --- | --- | --- | --- | --- | --- |
| MON | TUE | WED | THU | FRI | SAT | SUN |
*Tickets for this date is only sold at the Ticket Agent Pia.
Z seats (Day Tickets) are sold at the Theatre.
Booking Opens
Sunday, 10th December 2017, 10:00 am (GMT+9:00)
Tickets
| S | A | B | C | D |
| --- | --- | --- | --- | --- |
| ¥29,160 | ¥23,760 | ¥16,200 | ¥10,800 | ¥5,400 |
Tax included
The New National Theatre,
Tokyo Box Office:
+81-(0)3-5352-9999
10:00 - 18:00
Concession Prices (students, juniors, seniors, groups)

Under 15s discounts and Z seats (Day Tickets) are available online. Other types of discount tickets are not available online. Please inquire at the Box Office or by telephone. (+81-(0)3-5352-9999 10:00 - 18:00)




Booking Z seats

(Day Tickets)

1,620 yen

Z seats are available online from 10:00 am to 11:00 am on the day of the performance. One ticket per person.
Please Note
No admittance to pre-school children. Each child older than this age requires a ticket for entry, even when accompanied by a parent or guardian.
Tickets may not be changed or refunded except in the case of a cancelled performance.
A special discount price is available for disabled guests. Please inquire at the Box Office for details.
Users of wheelchairs are requested to contact the Box Office before coming to the theatre.
Preferred seats may not be available on the first day of ticket sales.