2018/19 Season Opera at the New National Theatre, Tokyo

Message from ONO Kazushi
Artistic Director of Opera from the 2018/2019 Season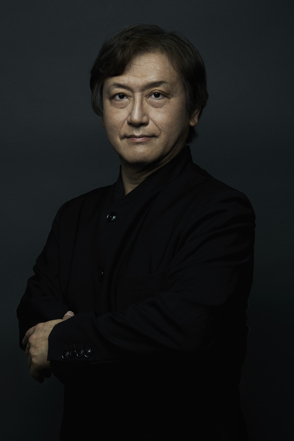 The 2017/2018 Season marked the 20th anniversary of the Theatre's opening. Following in the footsteps of my predecessors, who have built up a colourful history, I feel a great sense of responsibility and, at the same time, a resolve to press on ahead with new creative endeavours. It is my great pleasure to announce the line-up for the coming season of the New National Theatre, Tokyo.


In anticipation of being appointed, I would also like to share the following five goals for the future.


First of all, expansion of repertoire. Having thus far introduced three new productions each year, the New National Theatre, Tokyo (NNTT) is now planning to expand that to four. Within this framework, we will aim to produce our own world-premiere productions as well as to take the initiative to present productions by directors who are in the forefront of the opera scene worldwide. Also, although the NNTT has thus far presented many of the best works of the 20th century, these have often been under a rental arrangement from opera houses overseas, leaving our theatre none the richer after the performance, with nothing we are able to incorporate into the diverse palette of which we are so proud. Accordingly, we are aiming to adopt systems that will enable us to repeat productions that we have brought in from overseas.


Secondly, we will commence a series of commissioned works by Japanese composers. Every other season, we will commission a new opera from an representative composer of Japan and aim to ensure an unprecedented level of careful collaboration between the composer, libretto writer, stage director and artistic director during the creation of the work, thus establishing a new benchmark of innovation in the history of Japanese opera, both musically and theatrically. We envisage that some of these Japanese operas will be taken up by opera houses overseas.


Thirdly, we will present new productions of two single-act operas (in a double-billing) and baroque operas every other year. Double-billing increases the number of performances in an evening. For instance, PUCCINI's "Gianni Schicchi" would be coupled with ZEMLINSKY's "Ein florentinische Tragödie (A Florentine Tragedy)" in the first season, followed by a combination of "Gianni Schicchi" and another single-act opera in future seasons . Such programming surely packs twice the punch. Also, as we have thus far not staged any baroque operas at the NNTT, we have a lot to look forward to in the 2019/2020 Season and beyond with what, for us, is a new genre of opera.


Fourthly, we would like to bring the most sought-after directors and singers to the NNTT. The three directors we have invited to the Theatre this Season are creators and experts who I have long wanted to introduce to the public in Japan. They come with their own uniquely spectacular visual experiences to the opera stage. I myself have had the opportunity to work alongside them and know how creative they are. Also, productions of this Season have included a number of outstanding Japanese performers in major roles, as well as those from overseas. Not only would we have Japanese singers known for their appearance at the NNTT, but we would also try to introduce new faces of Japanese performers who are making a name for themselves overseas.


Fifthly, we want to actively collaborate with other opera houses. We aim to actively create opportunities to stage world premieres of productions by leading directors at the NNTT, and therefore wish to collaborate with opera houses overseas to forge a new era in which new opera productions created in Japan can be shared with the world. I have already started conversations with the General Directors of other opera houses regarding specific co-productions. These will come to fruition as a shining example of a classical opera repertoire that Tokyo can bring to the world. At the same time, we would like to strengthen our ties with other opera houses in Japan as well as other genres of the NNTT (Drama, Ballet & Dance and the Young Artists Training Programme).


Now, allow me to introduce the four new productions we will be presenting this Season.
"Die Zauberflöte (The Magic Flute)" is a production by William KENTRIDGE, a South African master of Contemporary Art known for his projection wizardry in opera production. Since its debut at the Théâtre Royal de la Monnaie in 2005, this production has been performed at a number of opera houses and has become a sensation in Europe.
Following on in the line-up is the first in our series of commissioned works by Japanese composers: "Asters" by NISHIMURA Akira, based on the novel by ISHIKAWA Jun. This work is produced by the unparalleled, world-famous, Japanese opera director, Yoshi OIDA. The story portrays 'the life of an artist', in which a talented young man born into a family of poets queries the meaning of his own existence. It could be described as an operatic Japanese "Jean-Christophe". It will be interesting to see how NISHIMURA-OIDA translates ISHIKAWA's aesthetic and passionate world into opera.
Next is the double-bill of two single-act operas in a single evening: ZEMLINSKY's "Ein florentinische Tragödie (A Florentine Tragedy)" and PUCCINI's "Gianni Schicchi". Both works are set in Florence. One is a tragedy portraying a love triangle between two men and a woman and is based on an original story by Oscar WILDE, while the other is a chaotic comedy about succession and inheritance, based on 'Inferno' in DANTE's "Divine Comedy". Our first double-bill is directed by AGUNI Jun, who is freely conversant in Italian and has brought new way to Japan's opera scene.


Finally, "Turandot". This is a new production of the PUCCINI's opera which will be directed, for the first time in Tokyo, by Àlex OLLÉ, one of the Artistic Directors of 'La Fura dels Baus', the opera and theatrical group of Spain with worldwide reputation. OLLÉ's world-premiere production in Tokyo is bound to be the talk of the opera world.
Other six productions from this Season are the NNTT's proud repertoire which include a good balance of operas from Italy, Germany and France.


Fresh faces among the conductors this season include Roland BÖER, who conducted Kentridge's "Die Zauberflöte" at La Scala, Jean-Luc TINGAUD, who conducted the familiar "Carmen" at the Arena di Verona, and the young, talented Italian, Francesco LANZILLOTTA conducting "Don Giovanni" following his debut in Naples and Dresden. Returning with the baton are Carlo RIZZI ("Falstaff"), Paul DANIEL ("Werther") and Asher FISCH ("Tannhäuser"), who are building solid careers as opera conductors.


Performers this season include Steve DAVISLIM, who has taken Europe by storm, in the role of Tamino, and Japanese star HAYASHI Masako in the role of Pamina. Carmen will be played by Ginger COSTA-JACKSON, who debuted in this role at the Metropolitan Opera, while Falstaff will be played by distinguished Italian performer Roberto DE CANDIA. Torsten KERL, who has previously demonstrated prowess in Wagnerian opera title roles, will be playing Tannhäuser; the role of Don Giovanni will be taken up by Nicola ULIVIERI with all the savour of a rich, sophisticated wine, while "Turandot" will see two of Japan's shining sopranos, NAKAMURA Eri and SUNAKAWA Ryoko, sharing the stage with Iréne THEORIN and Riccardo ZANELLATO. A major highlight will be the appearance of Japan's own FUJIMURA Mihoko in the anticipated role of Charlotte in "Werther".


How wonderful it would be to pursue one's dreams together at the Opera House of the New National Theatre, Tokyo.


Profile of ONO Kazushi

Born in Tokyo. Graduated from Tokyo University of the Arts. Studied piano and composition under ANDO Hisayoshi and conducting under ENDO Masahisa. Studied under Wolfgang SAWALLISCH and Giuseppe PATANÈ at the Bayerische Staatsoper.
In 1987, he won the Arturo Toscanini International Competition for Conductors. Since then, he has continued to charm audiences with guest appearances at opera performances and symphony concerts around the world.
He served as the musical director of the Zagreb Philharmonic Orchestra in Croatia from 1990 to 1996. From 1996 to 2002, he served as the general musical director at Badisches Staatstheater Karlsruhe in Germany. Having served as the resident conductor of the Tokyo Philharmonic Orchestra from 1992 to 1999, he is currently the Orchestra's Honorary Conductor Laureate. From 2002 to 2008, he served as the musical director at the Théâtre Royal de la Monnaie in Belgium. He was the principal guest conductor for the Arturo Toscanini Philharmonic Orchestra in Italy from 2012 to 2015, as well as for the Opéra National de Lyon in France from 2008 to 2016. Since 2015, he serves as the musical director for the Tokyo Metropolitan Symphony Orchestra as well as the Barcelona Symphony Orchestra.
He made his opera debut in June 2007 at La Scala in Milan. Since then, he has made a number of appearances at the Metropolitan Opera House, the Opéra National de Paris, the Bayerische Staatsoper, the Glyndebourne Festival Opera and the Festival d'Aix-en-Provence. His many awards include the Akio Watanabe Music Foundation Award, the Minister of Education's Art Encouragement Newcomer Award, the Idemitsu Music Award, the Hideo Saito Memorial Fund Award, the ExxonMobil Music Award, the Suntory Music Award, the Japan Art Academy Prize and Imperial Prize and the Asahi Prize. He has also been awarded the Medal with Purple Ribbon from the Japanese government and honoured as a Person of Cultural Merit.
In May 2017, the Opéra de Lyon, which ONO Kazushi had led for nine years, was awarded the Best Opera Company Award at the International Opera Awards. In June, ONO was made an Officier of the Ordre des Arts et les Lettres by the French government. He was also awarded a special medal by the City of Lyon at the same time.
Since September 2016, he has served as an Artistic Consultant for Opera at the New National Theatre, Tokyo. He is scheduled to become Artistic Director of Opera in September 2018.

You can find out more about 2018/19 Season Opera by clicking here.