NAGATA Kayo announces retirement from ballet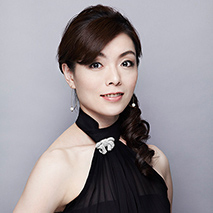 NAGATA Kayo, principal dancer of the National Ballet of Japan, has announced retirement from ballet. Kayo's final performance with the company will be the performance of Cinderella (19 December 2016) at the Opera House of the New National Theatre Tokyo. Her final performance as a dancer will be La Bayadère (22 January 2017) presented by Japan Ballet Association.


NAGATA Kayo was born in Osaka and began her training under WAKUI Mieko at the Wakui Ballet School. She then went on to Bolshoi Ballet Academy in Russia, where she studied under the current president of the school, Marina Konstantina LEONOVA. Kayo was a finalist at the 1st Gwangju International Ballet Competition and won second place at the 1995 Kobe Dance Competition. She was also a semi-finalist at the 24th Prix de Lausanne in 1996 and a finalist at the 2nd Japan International Ballet and Modern Dance Competition. In 1997 she graduated from the Bolshoi Ballet Academy at the top of the class and joined the Russian State Ballet where she flourished as Soloist.


Following her career at Tetsuya KUMAKAWA's K-Ballet Company, she joined the National Ballet of Japan as Soloist from the 2009/2010 season. She was promoted to Principal in 2013 and since then has danced all the leading classical roles.