Introducing 2016/2017 Dance Productions

Introducing new contemporary dance productions created by leading Japanese choreographers and dancers is one of the unique features of our theatre.
There are four productions we will be presenting this Season.
JAPON dance project 2016 "Move/Still" (27-28 August, 2016)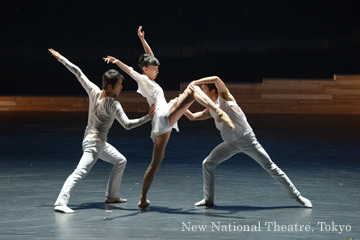 "JAPON dance project" was started by five internationally active Japanese dance/choreography artists as part of an initiative by Le Logoscope, an artistic research laboratory in Monaco.
"CLOUD/CROWD", presented in August 2014, created a major stir; the stage design by HARIU Shizuka, resident in Belgium, was selected for "UK Design for Performance 2011-2015" and was on display at the Victoria and Albert Museum in London.
This year's project "Move/Still" is a collaboration between its members and will feature three principal dancers from the National Ballet of Japan, as well as SHIMAJI Yasutake, former dancer of the Forsythe Company, and OMIYA Daisuke who has just returned from New York.


DANCE to the Future 2016 Autumn
(18-20 November, 2016)


"DANCE to the Future" is a series of programmes featuring stylish contemporary dance works by the dancers of the National Ballet of Japan.
This year's programme, held at the Pit, is the fifth in the series and will showcase a selection of the best works from the "NBJ Choreographic Group" project; a challenge for members of the National Ballet of Japan to try their hands on choreography.


*Booking Opens on 10 September 2016


Nakamura Megumi × The National Ballet of Japan "Beethoven Sonata"
(18-19 March, 2017)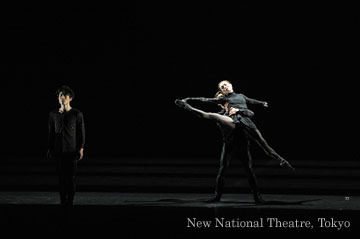 Having spent time with dance companies in Europe, including the Nederlands Dans Theater, NAKAMURA Megumi has now returned to the Japanese dance scene with "Shakespeare THE SONNETS" and other well-known works. She worked in collaboration with the National Ballet of Japan for the first time in "DANCE to the Future 2013", choreographing "The Well-Tempered" and "O Solitude", and the piece called "Who is "Us"?."
This year, the production at the Playhouse will feature a new work inspired by Beethoven's life and music; he who continued to compose after losing his hearing.


*Booking Opens on 21 January 2017


Onodera Shuji Company Derashinera "Alice's Adventures in Wonderland"
(3-11 June, 2017)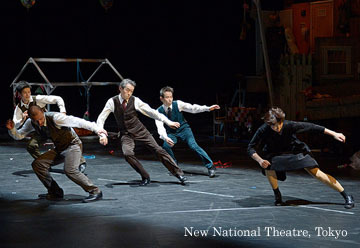 ONODERA Shuji has gained popularity with audiences of all ages for his unique style of choreography incorporating spoken lines into movements. He is a founder of a company called "Water and Oil" later known as "Company Derashina". His works at NNTT include "The Brothers Karamazov" (2012) at the Pit and "A Woman's House" (2014) for the Playhouse, never failing to please his audience.
The new production is part of the company's "White Theatre Series" started in 2014; the dynamic build-up of dancers creating movements for the humorous storyline will surely be an enjoyable experience for adults and children alike.


*Booking Opens on 16 April 2017