MESSAGE INDEX
MESSAGE02
開場20周年を迎えるにあたって尾﨑 元規 公益財団法人新国立劇場運営財団 理事長
Celebrating 20 YearsOZAKI Motoki President of the New National Theatre, Tokyo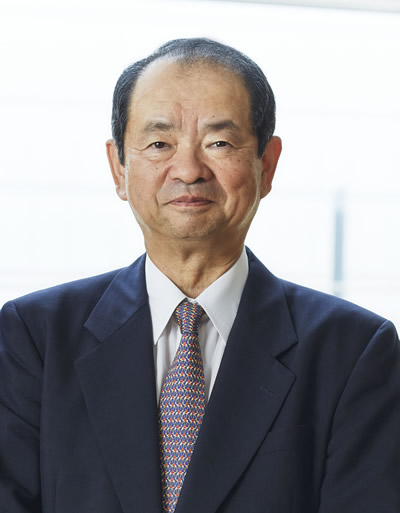 新国立劇場は、オペラ、バレエ、ダンス、演劇の現代舞台芸術のための、わが国唯一の国立劇場として、1997年秋に開場いたしました。以来、先駆的な公演も含め常に世界水準の公演を、独自の制作システムにて上演し、多くの皆様に愛され親しまれながら、本年20周年目のシーズンを迎えることができました。この間、オペラパレス、中劇場、小劇場の3つの劇場を活用した主催公演で、約380万人の方々にご観賞いただきました。また現代舞台芸術に係る人材の育成として、オペラ、バレエ、演劇の3研修所を備え、現在、多くの卒業生たちが国内外の舞台でめざましい活躍をしております。今後も若い才能ある芸術家や舞台の基盤を支える専門的人材を輩出する、国立の研修機関としての期待に応えてまいりたいと思います。新国立劇場は、常に社会との関わりを大切にしつつ、高い水準の現代舞台芸術の創造と振興、およびその普及のために、全国各地での公演や次世代に向けた高校生のためのオペラ鑑賞教室、こどものためのバレエ劇場などにも積極的に取り組み、豊かな潤いある社会の創造に寄与する存在であり続けたいと考えております。開場20周年の今シーズンは飯守泰次郎オペラ芸術監督、大原永子舞踊芸術監督、宮田慶子演劇芸術監督のもと、多彩で意欲的な20周年に相応しい作品をラインアップいたしました。どうぞ、ご期待ください。
  The New National Theatre, Tokyo (NNTT) opened in autumn 1997 as Japan's only national theatre dedicated to the contemporary performing arts of Opera, Ballet, Dance and Drama. Since then, we have produced performances of world-class quality including experimental works, winning favour with many loyal patrons over the last twenty years. During that time, audiences totaling around 3.8 million people have watched NNTT productions in our three theatres (Opera House, Playhouse, and The Pit).

  We also offer three training programmes in Opera, Ballet and Drama for nurturing performers in contemporary performing arts, and many of our graduates are now enjoying notable success on stage both in Japan and abroad. In future, we will continue our efforts to meet expectations as a national training institute producing young talented artists and specialist performers who will support the foundation of stage performances.

  NNTT will keep striving positively to create, promote interest in contemporary performing arts of the highest standard, while always placing value on our relationship with society. In order to achieve this, I would like to stage productions all over the country, as well as presenting "Educational Programme for High School Students" and "Ballet for Children", to encourage the next generation to encounter performing arts from a young age.

  I hope we will contribute to create a rich and fulfilling society. On this 20th Anniversary Season, we have a varied and ambitious lineup of works befitting this special year, under the guidance of Artistic Directors IMORI Taijiro (Opera), OHARA Noriko (Ballet and Dance) and MIYATA Keiko (Drama). I hope you will enjoy them all.
公益財団法人新国立劇場運営財団 理事長
尾﨑 元規
President of the New National Theatre, Tokyo
OZAKI Motoki