Message from the Artistic Director of Drama about our 2017/2018 Season
2017/2018 Season Drama

La Guerre de Troie n'aura pas lieu (The Trojan War Will Not Take Place)
Message from the
Artistic Director of Drama
,
MIYATA Keiko
Portraying the World
The 2017/2018 Season promises a line-up of robust and creative performances. It is a full line-up fitting for the twentieth year of the New National Theatre, Tokyo, and which will bring my term as Artistic Director of Drama to a close.


The Season opens in October with a play I have very much been wanting to stage, "La Guerre de Troie n'aura pas lieu (The Trojan War Will Not Take Place)" by Jean GIRAUDOUX, produced by KURIYAMA Tamiya and translated by IWAKIRI Shoichiro. It is a historically factual play in the setting of the Trojan wars. It is a work reflecting the state of the world just before the end of the Second World War, and has a direct bearing, too, on the state of the world today.
In November we present "Marjorie Prime", which was a final-round candidate for the 2014 Pulitzer Prize and will be performed in Japan for the first time. This dramatic masterpiece delves into what it truly means to be human, taking up such themes as married couples, family, old age, the dignity of humanity and eternity, and depicting the world by way of concepts from the near future.


In December is a repeat Christmas performance of "Kagami no Kanata wa Tanaka no Nakani", which drew huge applause in 2015 as a play enjoyed by adults and children alike, and which features the same cast. Who is the person on the other side of the mirror? Enjoy a strange world where words and things entwine.


Then in March we present "Macbeth on the Equator" by CHONG Wishing, the writer of The Underground History of Japan's Showa Era and a trilogy he rewrote for the 2015/2016 Season, which made for a powerful spectacle still very fresh in our minds. This replay revisits the theme of war in Asia with its depiction of Japanese and ex-Japanese Korean prisoners of war incarcerated in Singapore's Changi Prison.


April's play is a dramatisation of the masterpiece of a novel, "1984", penned in 1948 by George ORWELL, and which was nominated for 2014 Laurence Olivier Award. This production is directed by OGAWA Eriko, who is to become the Artistic Director of Drama in the next Season. The novel, "1984", paints a fearful picture of a near future divided and ruled over by a totalitarian state, and has had a great influence on the world's thinking, culture, music and different aspects of our view of the world. This dramatisation, presented as an "Appendix" to the novel, rings warning bells for today's world in pointing out what it has in common with the story.
In May we present "Henry V", following our success on "Henry VI", "Richard III" and "Henry IV". Bringing together the familiar cast and staff, these grand historical plays confront us with the true nature of humanity and society.


In June is a repeat performance-with an almost completely changed cast-of "Yume no Sakeme" by INOUE Hisashi, a trilogy on Tokyo Tribunal of War Criminals staged in 2010. We are very happy to be staging a play by INOUE Hisashi, who has a close relationship with the New National Theatre, Tokyo, and to be able to stage it in our twentieth year. At the same time, it is a sobering occasion, considering the sharpness of the work's message and how it forces us to consider the significance of drama.


Then tying up the Season in July is a commissioned work by HORAI Ryuta. Following on from his "Mahoroba" (2008 and 2012) and "Enemy" (2010), this is a new work involving close teamwork. Enjoy to the full the true power of drama, beyond time, beyond countries and borders, and reflecting the essence of our world.
Profile of MIYATA Keiko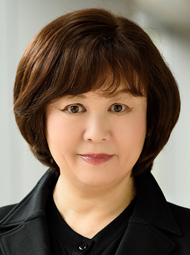 MIYATA started her career as the resident theatre director at the Literary Department of Seinenza Theatre Company in 1980. She made her debut with "A Sigh" written and directed by herself at the Studio Theatre of the Company in 1983. Since then, she has directed a wide range of plays from Western classics to modern plays, straight plays to musicals, commercial theatre to small theatre productions. She is enthusiastic in drama education and training as well as promoting the development of drama across Japan. She is the Executive Director of Association of Japanese Theatre Companies, and Vice President of Japan Directors Association. She was appointed as the Artistic Director of Drama at the New National Theatre, Tokyo in 2014.
Awards
1994 29th Kinokuniya Drama Awards Best Director for "Mother" (Seinenza)
1997 5th Yomiuri Drama Awards Best Director for "Fuyuhiko" (Seinenza)
1998 Minister of Culture Awards Best Newcomer for "Dear Liar" (New National Theatre, Tokyo)
2001 43rd Mainichi Arts Awards
2001 Yomiuri Drama Awards Best Director
for "Red Shirt" "Mortifying Woman" (Seinenza) "Sarah" (Shochiku)
Other works
Seinenza "Bunna, Come Down From the Tree" "The Wife, the President and Kyu-chan" "Zenzai Woman"
Shochiku "Love is a Variation of Mystery" "Things We Do For Love" "Gabrielle Chanel"
Horipro "Noises Off" "Elephant Man" "Dirty Rotten Scoundrels"
Parco "Second Love" "LOVE30"
Directorial works at the New National Theatre, Tokyo
Before inaugurating as Artistic Director
"Dear Liar" "Thus New Year Comes" "Beauty and the Beast" "The Roof Garden"
As the Artistic Director
2010/2011 Season "Hedda Gabler" "Our Town" "Poison Tester"
2011/2012 Season "The Decline and Fall of Suzaku" "Sixteen Wounded"
2012/2013 Season "The Crucible" " A Long Line of Grave Stones" "An und Aus"
2013/2014 Season "Pygmalion" "Time Stands Still"
2014/2015 Season "The Threepenny Opera" "The Lady from the Sea"
2015/2016 Season "Passion" "Tsuki・koukou, Kaze・Sousou "
2016/2017 Season "The Time of Your Life"